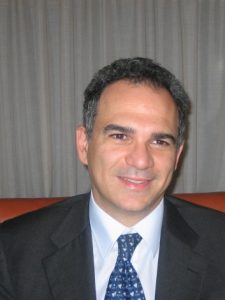 RESEARCH INTERESTS
The development of the strategic theory of the firm with specific focus on:
Coopetition strategy dynamics (refer also to Coopetition Strategy)
The role of anchor firms and networks in regional innovation and development (refer also to the FRIDA Project)
The role of cognition in the genesis and evolution of dynamic capabilities (refer to the PRIN Project)
The relationships between strategy, governance and entrepreneurship (refer also to Corporate Governance and Strategic Management)
Hubris-driven strategies
Nanotech Business Models (refer also to Nanotech Business Models)
Methodological issues in management and strategy
RESEARCH AGENDA
The in-depth scrutiny of how the sources of firm strategies and organizational configurations affect the offspring of companies' economic rents and the construction of temporary competitive advantages is the central theme of my research.
In one line of my research, I have investigated the theory and practice of coopetition strategy intended as matter of "incomplete interest (and goal) congruence" concerning firms' interdependence, adopting business cases from the world's automobile sector (see www.coopetitionstrategy.org).
In a second line, I have focused on the elaboration of a coevolutionary framework which explains the gap bridging process between the capability space and the opportunity space.
In a third stream, I have concentrated the attention on scrutinizing the  role of anchor firms and networks in regional innovation and development with specific emphasis on high-tech environments such as the one of microelectronics and nanotech (see also to the FRIDA Project at www.fridaproject.eu).
I have also conducted research on the evolution of strategy paradigms and on the elucidation of the underpinnings that favor the emergence and the evolutionary dynamics of interfirm networks and of network strategies.
In other studies, I have contributed to the advancement of the debate on research methodology in strategy investigation and in the scrutiny of the crucial relationships between strategic management and corporate governance.
Energized by the inspiration stemming from a variety of intriguing experiences in a series of leading international universities and business schools (i.e., HBS, IE, IESE, LBS, Mannheim, Tuck, Wharton, Grenoble Ecole de Management, IAE Business School), my research is both theory-driven and empirical as it lies at the intersection of industrial organization economics, evolutionary economics, organizational strategy rooted in the capability-based view of the firm, and entrepreneurship.
The business focus is mainly (but not exclusively!) qualitative (in-depth longitudinal investigation and multiple case analysis) as it relies on a variety of experiences of companies operating in several industrial sectors, such as telecommunications, biotech, computers, nanoelectronics, automobile, civil aviation services and others. I have also some papers with a more quantitative orientation on competitive dynamics and international diversification, based on another industry, such as mobile handset devices, and on a relevant dataset of various Italian listed firms.
My research has been published or is being published in influential outlets, including the Strategic Management Journal, Academy of Management Perspectives, Organization Studies, Global Strategy Journal, Long Range Planning, Small Business Economics, Journal of Business and Industrial Marketing, R&D Management, International Journal of Technology Management, Advances in Strategic Management, Advances in Mergers and Acquisitions, International Studies of Management and Organization, International Journal of Learning and Intellectual Capital, Journal of Management and Governance, Journal of Managerial Psychology, Journal of Management History, Emergence: Complexity and Organization, International Journal of Strategic Change Management, International Review of Economics, Revue Française de Gestion, Academy of Management Proceedings – and has received several awards and funding grants.
I have also published thirteen books. Seven of the edited books have been published, respectively, by Edward Elgar (Cheltenham, UK), Routledge (London, UK) and Springer (New York, USA). The most recent book, now in press for Routledge, explores the role and functions of methods in strategic management research. In addition, I am currently preparing an new edited  book for Elgar that originally investigates the role of entrepreneurial ecosystems in the diffusion of startups.
In May 2007, I have been co-organizer of the Strategic Management Society Special Conference "New Frontiers in Entrepreneurship: Strategy, Governance and Evolution", hosted by the University of Catania and, on 18 July 2008, of the One-Day Workshop "Private Equity and Entrepreneurship: Mobilizing Capital for Fostering Firm Growth in Italy's Southern Regions", held at the San Domenico Palace Hotel in Taormina. I have also been program chair of the 30th Strategic Management Society Annual International Conference that was held in Rome, Italy, on 12-15 September 2010
Dedicated web site: http://rome.strategicmanagement.net/welcome.php
With Sharon Alvarez (University of Denver), Jay Barney (University of Utah), and Rosario Faraci (University of Catania), I co-chaired of the First International Entrepreneurship Research Exemplars Conference "Entrepreneurial Ecosystems and the Diffusion of Start Ups", co-sponsored by the Academy of Management, Entrepreneurship Division, and the University of Catania, that was held in Catania, Italy, on May 23-25, 2013 (see "Events" on the left end). Since 2004 I have pioneered the EIASM Workshop Series on Coopetition Strategy and chaired six consecutive editions of this biennial venue: Catania (2004); Milan's SDA Bocconi (2006); Madrid's Carlos III University (2008); Montpellier University (2010); Katowice's University of Economics (2012); and Umea, Sweden,  (May 2014).
I have served or I am serving as guest editor of the Strategic Management Journal Special Issue "The Age of Temporary Advantage", as well as of other special issues of Global Strategy Journal, International Studies of Management and Organization, Journal of Management and Governance, Long Range Planning, Management and Organization Review, Management Research, and Small Business Economics.
Google Scholar Profile:
http://scholar.google.com.sg/citations?hl=it&user=2Ue2J0IAAAAJ&view_op=list_works&gmla=AJsN-F5Er17GkUgcvWp6VgpADqDMgBeChf4hkO42rc-ezQsHmLP4zx0r8fN8uuGakbrk0irzWIsNNbM7qZ3Kv-x0JSYcZoSiJ0oUuM5F9qkh26zRXqrPPTgUU7HALFsODKFXmuUsax4X