73rd Academy of Management Meeting
"Capitalism in Question"
Lake Buena Vista, FL: August: 9-13 2013
aom.org/annualmeeting/
program.aom.org/2013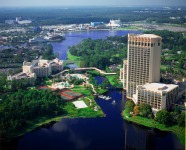 (1) Professional Development Workshop
Session: International Management Mid-Career Workshop: Success after Promotion
Sponsoring Divisions: IM, IAM
Scheduled: Friday, Aug 9 2013 at 2:30PM-4:30PM
Place: Walt Disney World Yacht and Beach Club Resort in Grand Harbor Salon III
program.aom.org/2013/submission.asp?mode=ShowSession&SessionID=1163
Organizer: Aya S. Chacar, Florida International U.
Distinguished Speakers:
Africa Arino, IESE Business School
Petra Christmann, Rutgers U.
Giovanni Battista Dagnino, U. of Catania
Yves Doz, INSEAD
Mike Hitt, Texas A&M U.
Tatiana Kostova, U. of South Carolina
Stephen Tallman, U. of Richmond

(2) Professional Development Workshop
Session: Coopetition Research: Moving Beyond the Methaphor 
Sponsoring Divisions: BPS, TIM, IM
Scheduled: 
Saturday, Aug 10 2013 9:00AM-11:30AM
Place: 
Walt Disney World Swan Resort in Swan 9

program.aom.org/2013/submission.asp?mode=ShowSession&SessionID=805
Organizer: 
Manish Srivastava,
 Michigan Technological U.

Presenters:
Giovanni Battista Dagnino,
 U. of Catania
Javier Gimeno, INSEAD
Devi Gnyawali, Virginia Polytechnic Institute
Dovev Lavie, Technion Israel Institute of Technology
Ravi Madhavan, U. of Pittsburgh
Maria Bengtsson, Umea U.

Synopsis
During the last decade, the research on the theme of coopetition has assumed quite a momentum. However, the research suffers from the typical 'liability of newness' related to an emerging theme of research. While we have several conceptual and case studies published on this research theme, however, we are yet to see publication of high quality conceptual and particularly empirical papers. The relative lack of conceptual and methodological rigor in examining this phenomenon could be one of the factors limiting the publications in highly ranked journals. These set of issues pose tremendous set of opportunities and challenges for scholars. Accordingly, the goal of this workshop is to advance the conversation on coopetition research with some specific suggestions for furthering high quality empirical and conceptual research. The workshop will allow us to look at the scholarly progress of coopetition research during the last decade and to develop a viable and clearer research road map to further advance coopetition research. Accordingly, the key goals of the proposed workshop are: (a) to critically assess the progress of coopetition research, (b) to identify core theoretical and methodological challenges (d) to help participants in overcoming some of those challenges, and (d) to chart a direction for future research on the topic. In order to achieve the goals of this workshop, we invite leading scholars as panelists, ask participants to send the specific issues faced by them in advancing their coopetition research, and propose significant time for the round table discussion to be led by the panelists.
(3) Professional Development Workshop
Session: Management Education for the Future -Towards Responsibility, Sustainability and Integrity
Sponsoring Divisions: MED, CMS
Scheduled: Saturday, Aug 10 2013 8:00AM – 12:00PM
Place: Walt Disney World Coronado Springs Resort in Fiesta 6
program.aom.org/2013/submission.asp?mode=ShowSession&SessionID=194
Organizers:
Charles Wankel, St. John's U.
Agata Stachowicz-Stanusch, Silesian U. of Technology
Presenter:
Giovanni Battista Dagnino, U. of Catania
Among others

Synopsis
This session provides a space for management educators and practitioners to share research, discuss, and mobilize for action in the pursuit of management education that is built upon integrity, responsibility and sustainability. During the course of the workshop, we will focus attention on three primary areas: (1) identifying practical approaches to change initiatives that support incorporation of the UN-backed Principles of Responsible Management Education in our programs and institutions, (2) discussing how can the Principles for Responsible Management Education facilitate individual and systemic change within higher education as the community mobilizes action toward achieving sustainable development? (3) reflecting on how business schools can address some of the integrity-related challenges by examining whether and how management education can meaningfully teach values, virtues, and character.
(4) Paper Presentation
DAGNINO, G.B., and Picone, P.M. (2013)
"A Look Inside the Paradox of Conglomerate Success:Jack Welch's Effective Strategic Leadership"
Session: Developing Management History: Leadership, Social Entrepreneurship and Methods
Sponsoring Division: MH
Facilitators:
Joe Eassa Jr., Palm Beach Atlantic U.
David Lamond, Victoria U.
Michael Cafferky, Southern Adventist U.
Scheduled: Sunday, Aug 11 2013 1:00PM-2:30PM 
Place Walt Disney World Yacht and Beach Club Resort in Cape Cod C
program.aom.org/2013/submission.asp?mode=ShowSession&SessionID=1844

Abstract
This paper aims to detect the role that strategic leadership may exert on conglomerate diversification performance. Using an in-depth longitudinal study applied to Jack Welch's two-decade-long strategic leadership at General Electric, we identify intriguing insights that are shown to be helpful for understanding and assessing the role of strategic leadership on the success of conglomerates. In particular, we illustrate how positive heterogeneity in the performance of conglomerate firms may originate from the role that effective strategic leadership exerts to circumvent the "conglomerate traps" (i.e., managerial complexity, resource misallocation, and structural inertia). By doing so, we tackle the paradox offered by the generalizability of econometric studies applied to diversified firms that are not able to explain why some conglomerate firms create exceptional value while others generally suffer from a diversification discount.

(5) Paper Presentation
Minà A., and DAGNINO G.B. (2013)
"Coopetition as an Emergent Construct: Identifying a Reification Process"
Session: Outcomes of Individual Cognition
Sponsoring Division: MOC
Facilitator: Jacqueline Fendt, ESCP Europe
Scheduled: Sunday, Aug 11 2013 4:30PM-6:00PM
Place: Walt Disney World Yacht and Beach Club Resort in Cape Cod C
program.aom.org/2013/submission.asp?mode=ShowSession&SessionID=1751

Abstract
Given the interest in coopetition and the associated intellectual ferment, one might suppose that a common understanding is developing. In fact, a shared conceptualization of coopetition is not yet in sight. In this paper we explore two research questions. First, what meanings of coopetition are affirmed in the literature so far? Second, to what extent in this process is the coopetition construct being reified and to what extent is it being allowed to remain open for further construction and interpretation? Through the use of a bibliographic coupling analysis, we identify the theoretical roots and orientations of studies that have focused on coopetition, and suggest likely directions for future developments.